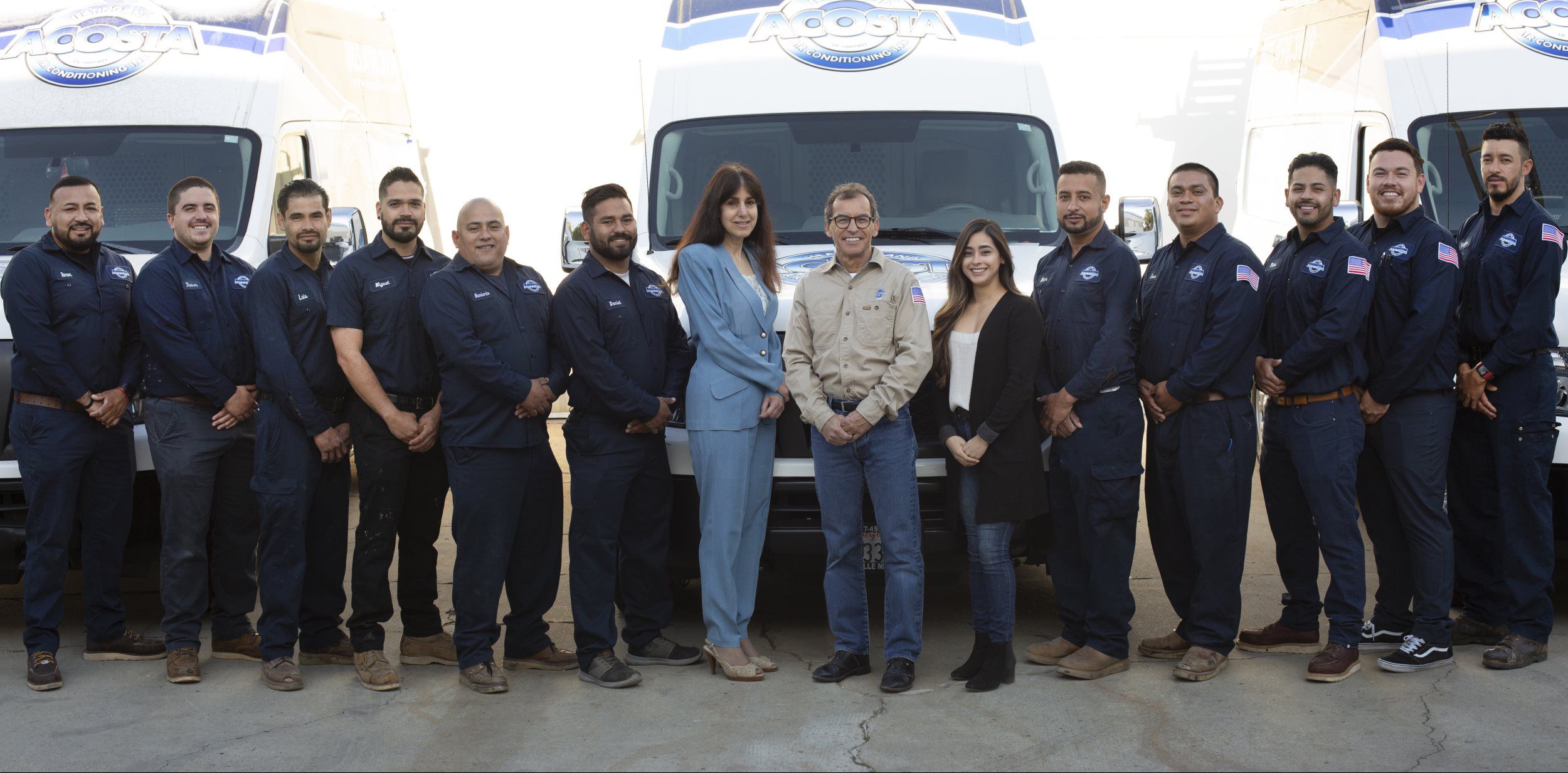 We offer FREE in-home assessments to evaluate the indoor air quality and comfort needs of each family member, to consider the budgetary requirements of the family, and to perform structural load calculations of the home to properly match and recommend the equipment that best meets the needs of the family.

When heating and cooling equipment is not properly matched, temperature and humidity can be uneven, a higher incidence of maintenance problems occur over time, and energy usage goes up because a system that is too small runs longer than necessary and a system that is too large uses more energy than needed to control the indoor environment. New systems properly matched, can obtain up to twice the efficiency of older or mismatched systems, which could be a savings of 40% to 60% in energy costs!
Refrigeration Wine Cellars
Installations, Maintenance, Service, Repairs

Our team works with any challenge presented to us and we always strive to maximize the efficiency of the recommended specialized HVAC units. Of course, we listen closely to your aesthetic concerns and execute a technical solution that is both elegant and effective. We only recommend the highest quality equipment which requires minimal yearly maintenance. Every single installation is carried out with our full commitment to deliver a quality system to our customers exactly as specified, and future related services are always performed by our licensed technicians.
How Does A Mini-Split Work?
Like your refrigerator, heat pumps use electricity to pump refrigerant and transfer heat from one space to another. When we transfer heat from within our home to the outdoors, we call it "air conditioning". Conversely, when we transfer heat from the outdoors to within the home, we call it a "heat-pump". Read more about Mini-Splits...
Prestige™ Comfort Systems
For the industry's best contractors that want to set themselves apart, there's Prestige™ Comfort Systems. Prestige is the world's first high-definition, full-color thermostat that redefines how a thermostat can look and what a thermostat can do. There's simply nothing else like it.
World's first high-definition, full-color thermostat


Patented, interview-based programming and installer set-up


USB port for transferring installer setup options and adding dealer logo on-screen


RedLINK-e


nabled to work with the Portable Comfort Control and Wireless Outdoor Sensor


Displays outdoor temperature and humidity


Wireless humidity control with TrueSTEAM™


Universal application: 3 heat, 2 cool


User Friendly - consumer rated up to 10 times easier to use than other thermostats


Tri-Lingual - English, Spanish and French installation and display options
How Does TrueSTEAM™ Compare To Other Humidifiers?

TrueSTEAM™ takes the best features from current steam humidifiers with their efficiency, performance and decreased water consumption, and combines them with the ease of installation, reliability and value of flow-through humidifiers. Many whole-house humidifiers list their humidification capacity in gallons per day (GPD), or the amount of moisture they can deliver in a 24 hour period. Typically the GPD claim is based on a home's heating equipment running 100 percent of the time, for 24 hours at 120˚F. Since most humidifiers only work when equipment is running (and no equipment runs full-time), they rarely deliver more than one gallon of moisture for every three gallons that they claim. Plus, for every one gallon of water evaporated, three gallons go down the drain. TrueSTEAM offers the most reliable and efficient levels of moisture because of its near 1:1 humidification delivery rate, regardless of equipment operation.
easy

The Ecobee Smart Thermostats simple touch screen programming and personalized web portal makes energy saving simple.

smart

Designed in partnership with homeowners and HVAC technicians we built the Ecobee Smart Thermostat with intelligent programs to save you more time, energy and money.
green

The Ecobee Smart Thermostat is designed to help you conserve energy, save money and reduce your environmental impact.
Suppress Heat Build Up.
A hot attic acts like a giant radiator, transferring heat into your living spaces, sending both utility bills and temperatures soaring. In colder climates, heat build-up in an attic causes snow to melt and run down where it freezes at the eaves, causing destructive ice damming.
Solar Star:

Reduces heat build up.


Reduces air conditioning costs.


Prevents ice damming
ActivTek INDUCT 2000 "Air Scrubber"
Kills 99.9% of all surface bacteria, viruses & germs. Microorganisms such as E.Coli, MRSA, Streptococcus, Candida Albicans, Black mold, Bird Flu, etc.
The activTek INDUCT 2000 substantially reduces odors, visible smoke in the air, and microbial populations on surfaces*, utilizing the patent pending ActivePure technology. ActivePure consists of a special UV light and photocatalyst.